Founded in 2002, Toheedsoft is a leading software company that provides custom software development services, soft solutions, and web design services. Beginning as a small software company, we continued to update and modernize our ways by adapting the latest technology and learning new skills. From small businesses to corporations, we have helped our customers grow their businesses more efficiently.
We develop a variety of solutions which include inventory management system, ERP, point of sale, online accounting, e-commerce, CRM, customer services management, payroll, B2B web portals, mobile apps, and more.
We are based in Lahore, Pakistan but are serving globally. Our overseas clients belong to different parts of the world including the US, Canada, the UK, Oman, Dubai (UAE), and Saudi Arabia.
Toheedsoft is a unique blend of Vision and Technology. Through innovation, transparency, and agility we intend to lead the technology world towards exploring new avenues for growth.
We provide professional Custom Software Development Solutions for complex business problems. We aspire to help people live out their dreams.
We have a vast technological expertise and multi-industry experience that enables us to develop easy-to-use software products according to your business needs. Through an in-depth analysis of the problem and intelligent use of technology, we build scalable, secure, and cost-efficient soft solutions that help your business grow.
Together, at Toheedsoft, we rise.
CHOOSE TOHEEDSOFT AS YOUR PROFESSIONAL AND LOYAL PARTNER
Having been worked in multiple industries for over 18 years, Toheedsoft will prove to be your reliable source in Software Development Services.
Choosing Toheedsoft as your software partner will get you"
Our in-depth analysis of the problem and comprehensive approach to product enables us to discover the right solution for your business, implement it correctly, and provide due to regular maintenance.
2) Performance Predictability
In today's digital world, the importance of data analytics has become multi-fold and the need for predictive software development services has become obvious. We use frameworks that ensure transparency and allows more control over the process while covering the whole spectrum software development related business activities.
3) Dependable Service Delivery
We ensure our clients that whatever the circumstances may be, we remain operational 24/7. Our cloud-based infrastructure and information security management system enables us to establish in-house security monitoring while working remotely.
For over 18 years, Toheedsoft has been serving  300+ companies and established brands by building custom software for their businesses.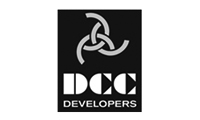 @Toheedsoft
We serve business build a wisely planned digital future. Tell us about your idea, and we'll offer the most appropriate technological solution.
Contact us
G11-13, Davis Heights, Davis Road, Lahore.
Ph: +92 3630 5016
Help Line: 0321 4462588
Email: info@toheedsoft.com